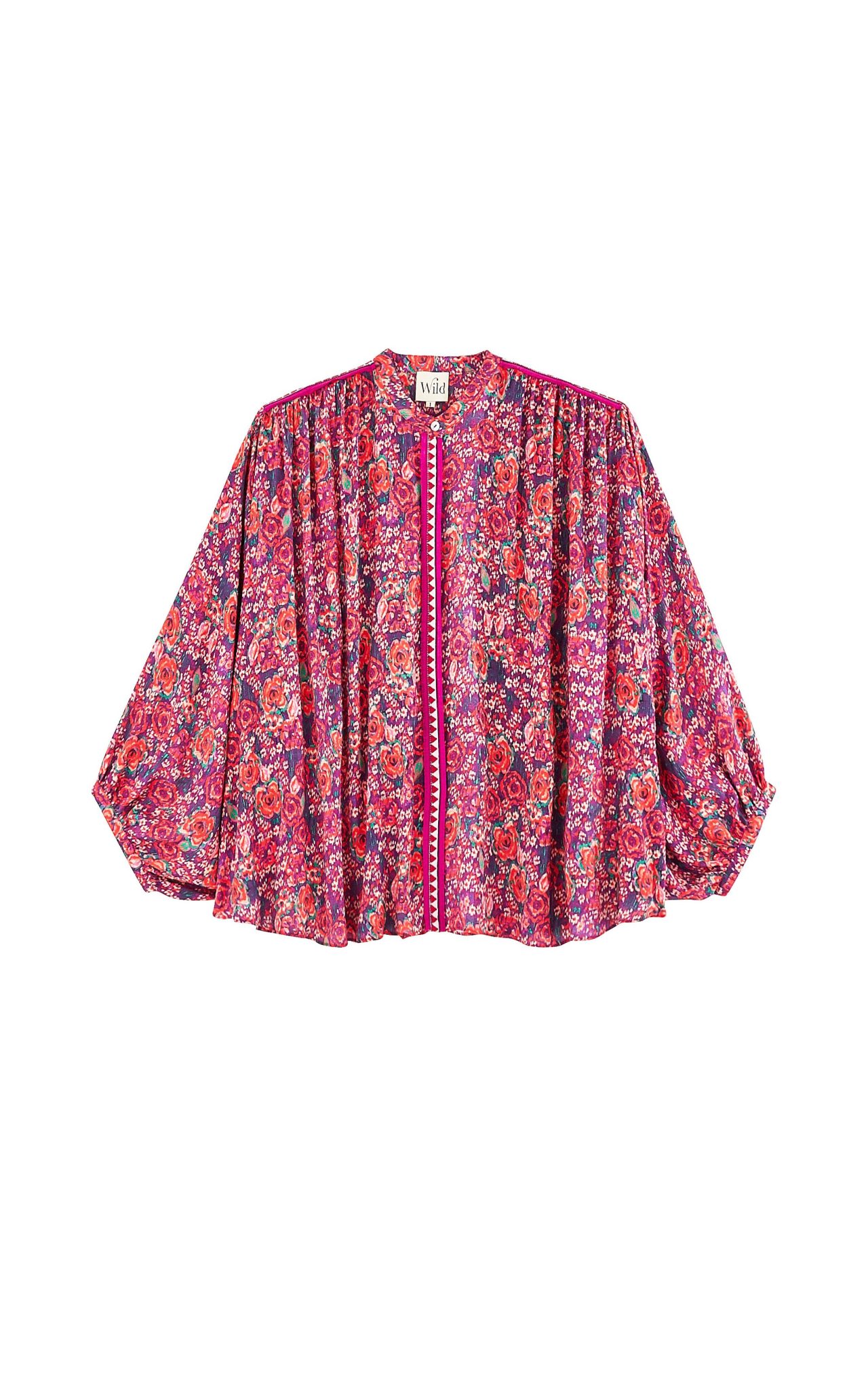 Bessie shirt violet
Free shipping from €100.
Pick up possible in Waasmunster. Usually ready within 24hours.
Shipping within 1 to 3 working days.
You'll have a real crush for this flower print shirt this season, with its ultra-wide sleeves, exceptionnal cut and flamboyant colors oversized Liberty pattern. Its viscose fabric ultra-soft, with a silky touch is adorned with a floral print in shimmering colors as Carmine red, purple, lilac and a touch of green, which makes this piece as vintage as modern. Its wide volume makes this blouse a unique piece to be combine with a 7/8 skirt or with pants. It is decorated with a lilac-color triangle pattern ribbon along the button-pad and on the shoulders, bringing a definitely WILD look fo a colorful season !
• Main fabric : 100 % Viscose.
• Machine washable, 30° and slow spinning (500rpm), to be washed with dark color cloths.
• Do not machine dry.
Size 1: 34-38; size 2: 38-42