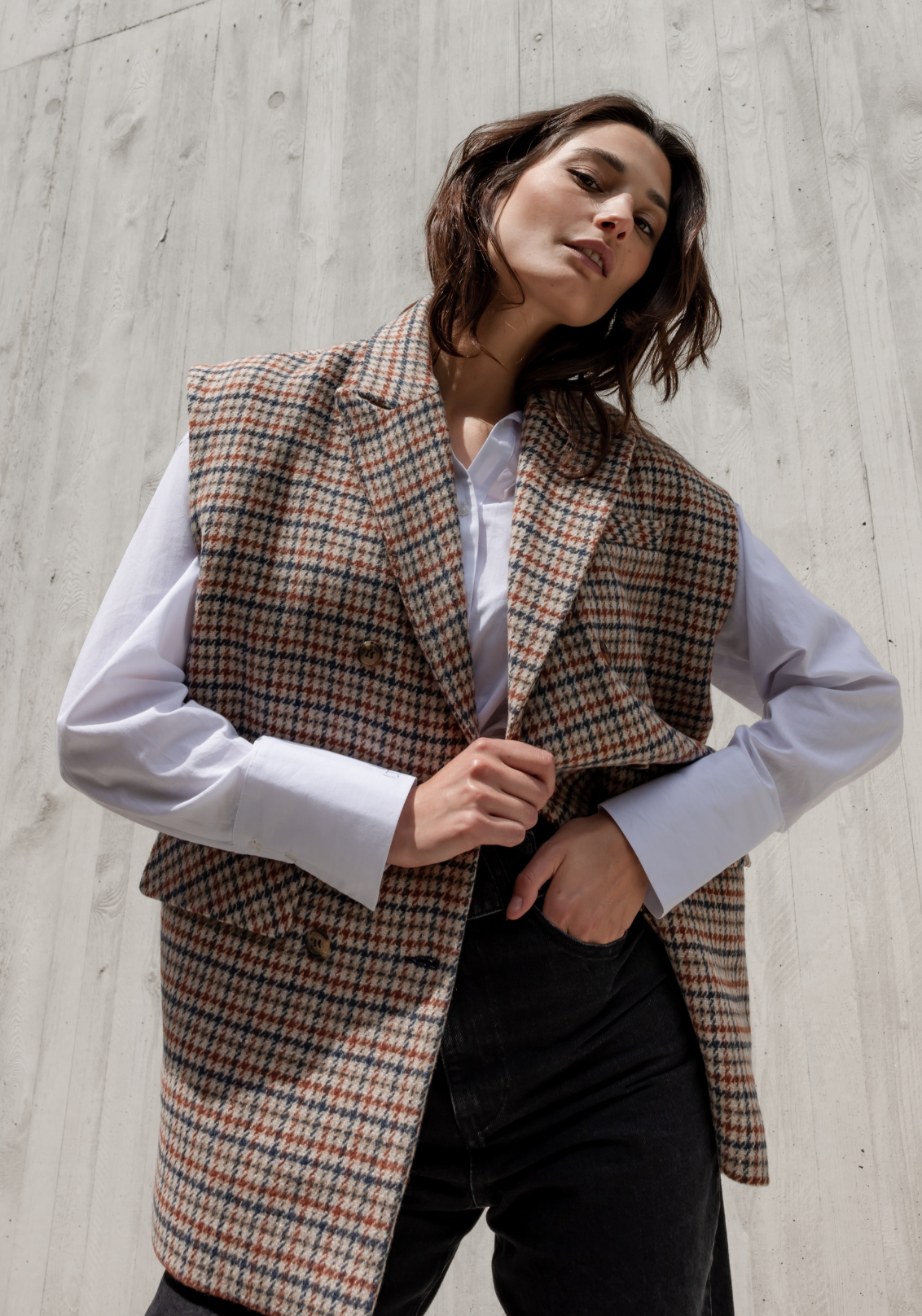 Jenny coat
Free shipping from €100.
Pick up possible in Waasmunster. Usually ready within 24hours.
Shipping within 1 to 3 working days.
Crafted from wool in a timeless houndstooth pattern, this double breasted, sleeveless blazer is cut for a regular fit and wide sewn pockets for a tailored finish.
Features quote inside 'kindness makes you the most beautiful person in the world'
Fits true to size
Wear over our Jupiter jumpsuit, your favourite dress or combine just with any other jeans, sweater or cozy knit.
Acrylic, polyester, wool, cotton