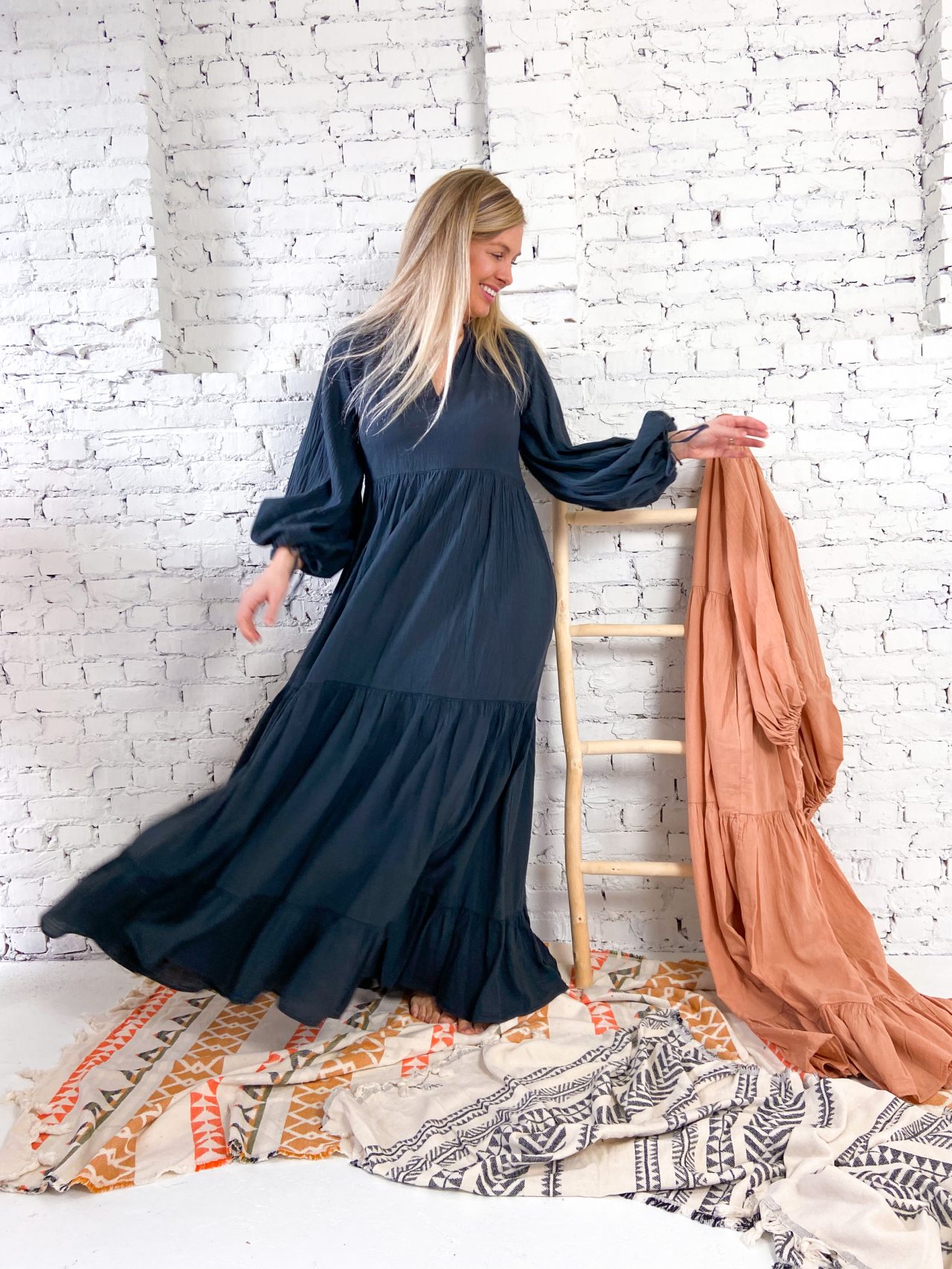 Long Dress Carbone
Free shipping from €100.
Pick up possible in Waasmunster. Usually ready within 24hours.
Shipping within 1 to 3 working days.
The Devotion long dress is the perfect dress for an easy, comfortable but stylish look. This ankle lenght dress has layers and long baloon sleeves.
The collection of Devotion Twins is 100% made in Greece. The woven fabrics are made of high quality Greek cotton. The collection is handmade with care by a dedicated team. Each dress is carefully washed, steamed and sprayed with our signature scent. All dresses can be ironed and washed on 30 degrees. Please do not tumble dry.