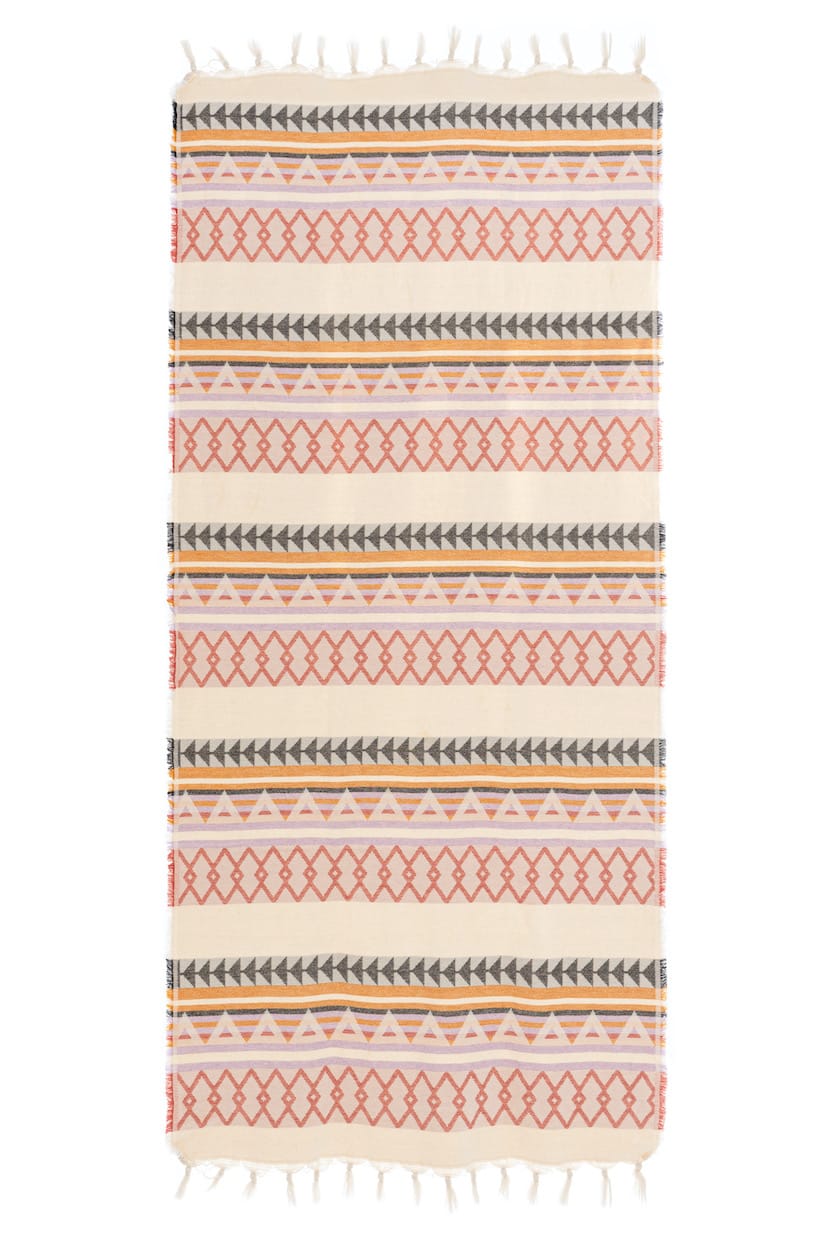 Plaid
Free shipping from €100.
Pick up possible in Waasmunster. Usually ready within 24hours.
Shipping within 1 to 3 working days.
Be prepared for your beach day with this beautiful Devotion towel. You'll be looking all fashionable, in the devotion dress sitting on this towel! The towel is made of 100% woven cotton and has a different pattern on each side.